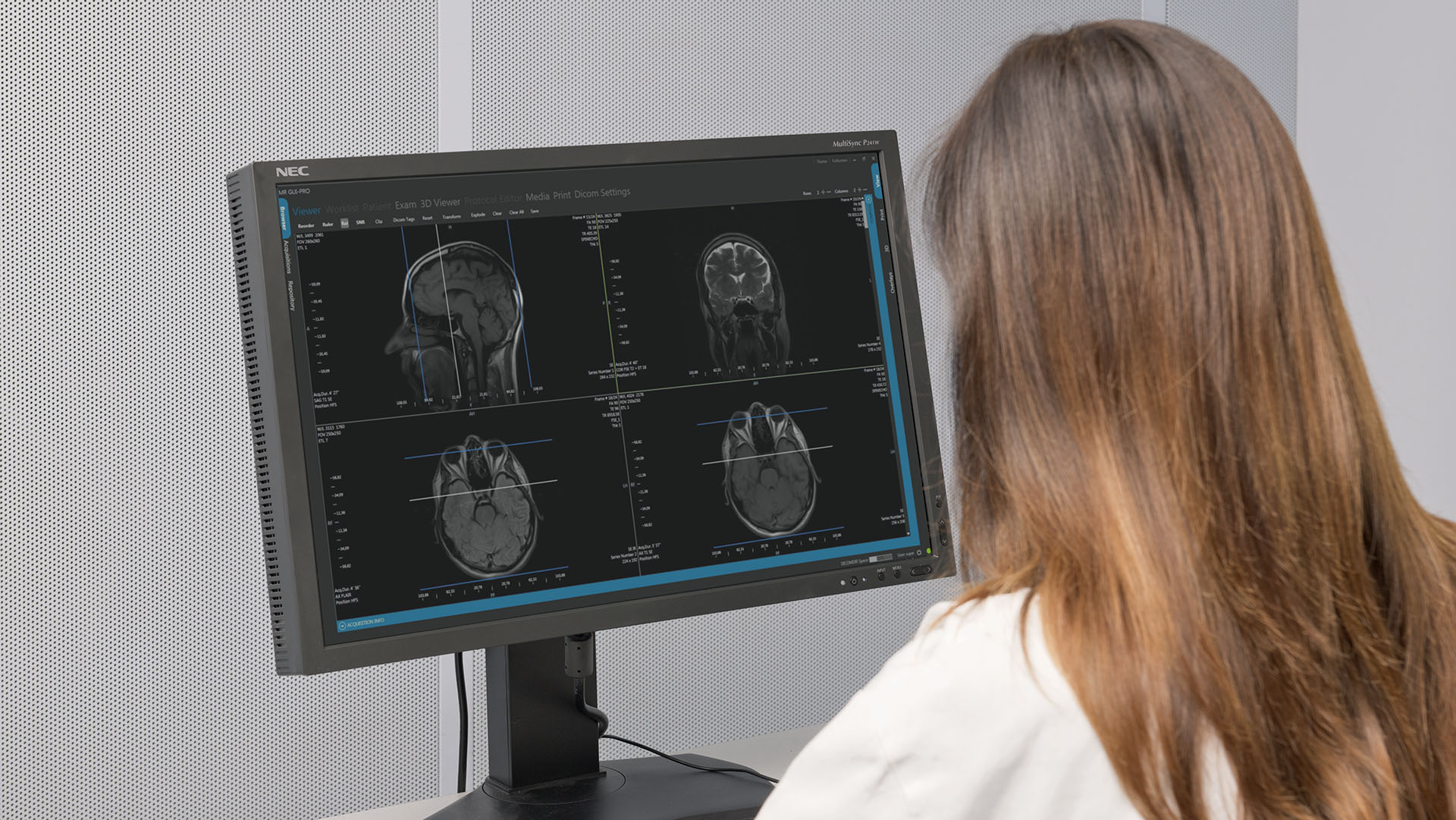 MROpen Evo provides exceptional clinical solutions thanks to the Upright Imaging capabilities of the Spine and Joints in Weight Bearing mode, plus functional studies such as imaging of the Spine and joints in flex-extension, thanks to its unique Multi Position Imaging capabilities.
Patients can be scanned in several different positions: standing, sitting, bending or lying down.
This provides the possibility of evaluating the pathology by performing MR imaging in the most appropriate position.
The innovative design and extra-wide space in MROpen EVO provide new possibilities: allowing functional and dynamic studies of the joints and spine and providing access for intervention.
MROpen Evo is the only superconductive MRI system that provides Upright Imaging of the Spine and Joints, allowing to scan patients using a full Weight Bearing approach. Imaging the Spine in the Sitting or Standing position, now you can SEE the extent of the pathology, by looking at it on Weight Bearing MR scans.
Upright MRI is changing the clinical approach towards pathologies of the Spine and Joints, by allowing earlier detection and more accurate diagnosis, thus improving overall patient outcomes.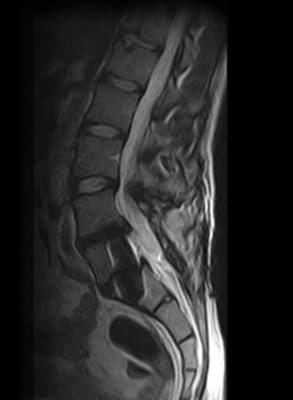 scroll to see the difference
The Neuro Imaging offers routine imaging sequences in addition to Diffusion Weighted Imaging (DWI) and 3D MR Angiography, providing a complete answer to the clinical investigation of the brain. The MROpen EVO also includes in-console post processing for MRA examination, allowing the technologist to produce Maximum Intensity Projection (MIP) cutouts of the vessels and reconstruct them in the traditional tumble and turn directions for evaluation.
Head & Neck RF Coil
The optimized Head&Neck multi-channels receiving coil allows for coverage of the entire head and neck in one Field of View as well as specific signal coverage for both MR Angiography of the brain, routine brain examinations, and MR Angiography of the neck in separate Fields of View as desired.
Whole Spine RF Coil
The 8 channels RF coil ensures a perfect signal coverage for whole spine examinations. The operator can perform the entire spine examinations without changing the coil from one anatomical area to the next, reducing the positioning time between the Cervical, Thoracic and Lumbar spine areas allowing the Whole Spine RF coil to increase the workflow for spine examinations up to 30%.
With MROpen Evo you can achieve all the standard MRI procedures for MSK and Neuro imaging. Thanks to a complete set of anatomy-dedicated receiving coils and customized examination protocols setup, your normal daily routine is completely covered, with optimized workflow, high level image quality and unique patient comfort.
To cover specific needs, differentiate your offer and increase the total number of patients MROpen Evo is a perfect choice for your centre as a stand alone scanner or associated with a traditional MRI.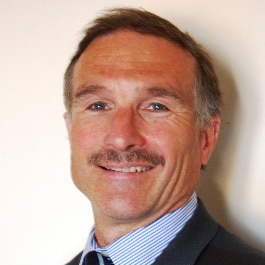 Dr. Simon Blease - Imaging Director - European Scanning Centre - London (UK)
"..it sounds obvious, but it is better to scan the patient in the position of maximum symptoms, where you reveal pathology, than in a position of maximum pain relief.."

Discover more about this story